Research, development and innovation
We promote our vocation of continuous improvement with activities of research, development and innovation. We participate in different projects, both internally developed or in collaboration with universities, research centers and other companies in the sector, in order to develop new technologies that will allow more efficient treatments with best operating costs.
We highlight the following projects: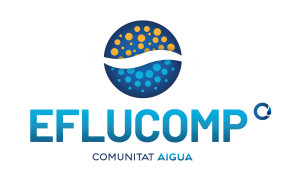 Actualmente participamos como socios en el proyecto EFLUCOMP que, en el marco de la convocatoria RIS3CAT 2016 y el Programa Operativo FEDER de Cataluña 2014-2020, tiene como objetivo principal desarrollar sistemas de tratamiento innovadores a partir de la combinación e integración de tecnologías que permitan disminuir los costes asociados a la gestión y al tratamiento de efluentes residuales de composición compleja para obtener agua de calidad adecuada de cara a su gestión, ya sea vertido o reutilización.